Experience the Thrills of Self-Drive Boat in Dubai
Self drive boat in Dubai offers a unique and exciting way to explore the beautiful coastlines and iconic landmarks of the city. Whether you're a seasoned water sports enthusiast or a first-time participant, self-drive boat provides a cost-effective and customizable experience that offers a variety of benefits.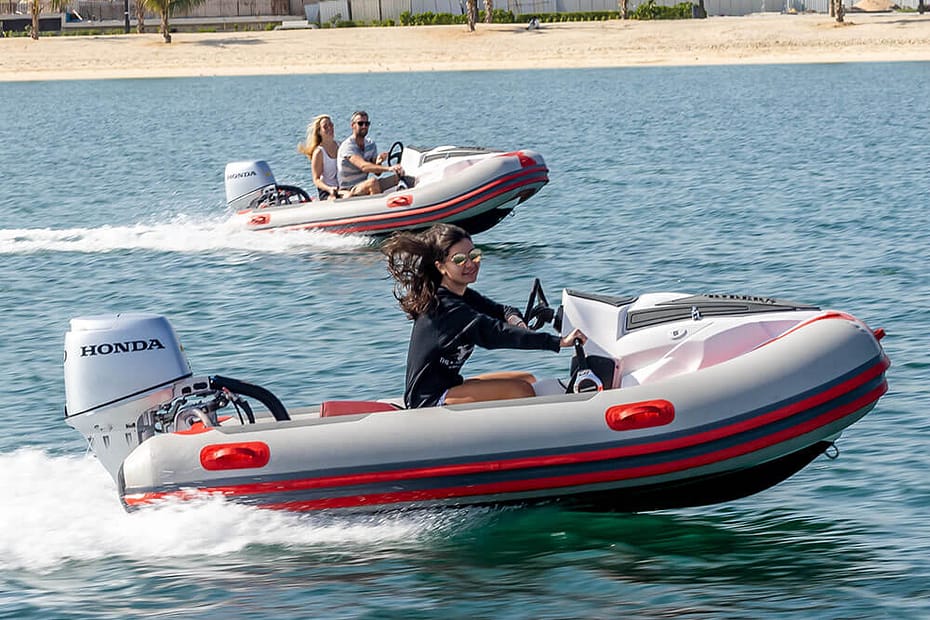 Flexibility:
With self-drive boat, you have the freedom to create your own schedule and itinerary. You can choose from a variety of fixed time durations to ride, including 20mins, 30mins, 60mins, 90mins, and 120mins, and explore the water at your own pace.
• Cost-effective: Self-drive boat are a cost-effective option as you won't have to pay for a guide or instructor. Additionally, we provide Free Water, Ice, and Free Resort & Beach Access with our packages.

Personalization:
Self-drive boat allow you to customize your experience to suit your own preferences and skill level. Whether you want to take a leisurely paddle or push yourself to the limits, the choice is yours.

Safety:
Safety is always a priority when participating in water sports, and self-drive boats are no exception. Make sure to use proper safety gear such as life jackets and helmets, and always be aware of your surroundings. Always follow the instructions of the coach or instructor and never exceed your own skill level.

Independence:
Self-drive boat allow you to be independent and enjoy the water without being dependent on others. It's an excellent way to build your confidence and self-esteem.

Scenic Attractions:
Dubai is known for its iconic structures and landmarks and participating in self-drive water sports in the city can offer a unique perspective on these attractions. From the Burj Al Arab, to Atlantis, and the Palm Jumeirah, you can take in the sights while enjoying the thrill of being on the water independently.

Learning:
Self-drive boat give you the opportunity to learn and practice new skills in a safe and controlled environment. You can develop your skills and knowledge at your own pace, and it's a great way to build confidence and self-esteem.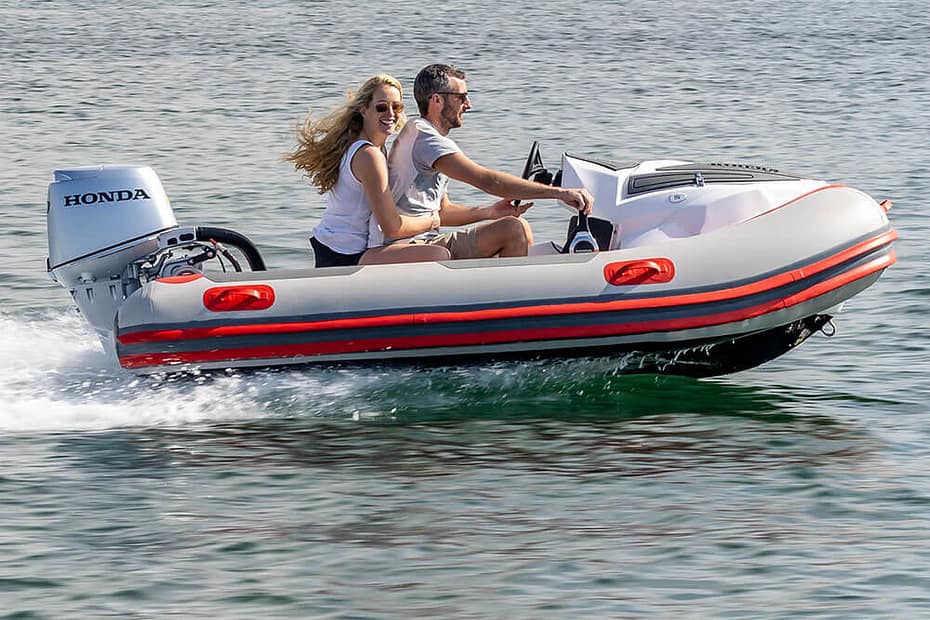 Book your adventure today with Sea Riders and create memories that will last a lifetime. Whether you want to take a leisurely paddle or push yourself to the limits, our team of experts will ensure that you have the best experience possible. Don't wait, book your self-drive water sports adventure with Sea Riders today and make a splash in the beautiful waters of Dubai!
In conclusion, self-drive boat offers a great way to stay active, have fun, and explore the beach at your own pace. They are cost-effective, flexible, and customizable, making them a great option for anyone looking to try something new. So, pack your sunscreen, grab your gear, and head to the beach! Experience the scenic beauty of Dubai while participating in self-drive boat.