Planning a bachelorette party is a special and exciting responsibility, especially when it's for your best friend. If you're looking to create unforgettable memories and give the bride-to-be an experience she'll cherish forever, hosting a bachelorette party on a yacht is an excellent choice. Picture it: blue skies, sparkling waters, and the laughter of your closest friends. Here's a step-by-step guide to help you host the best bachelorette party ever on a yacht.
1. Plan Ahead
Planning is the key to success for any event, and a bachelorette party on a yacht is no exception. Start by setting a date that works for the bride and the rest of the bridal party. Yachts can be in high demand, especially during peak seasons, so booking well in advance is crucial.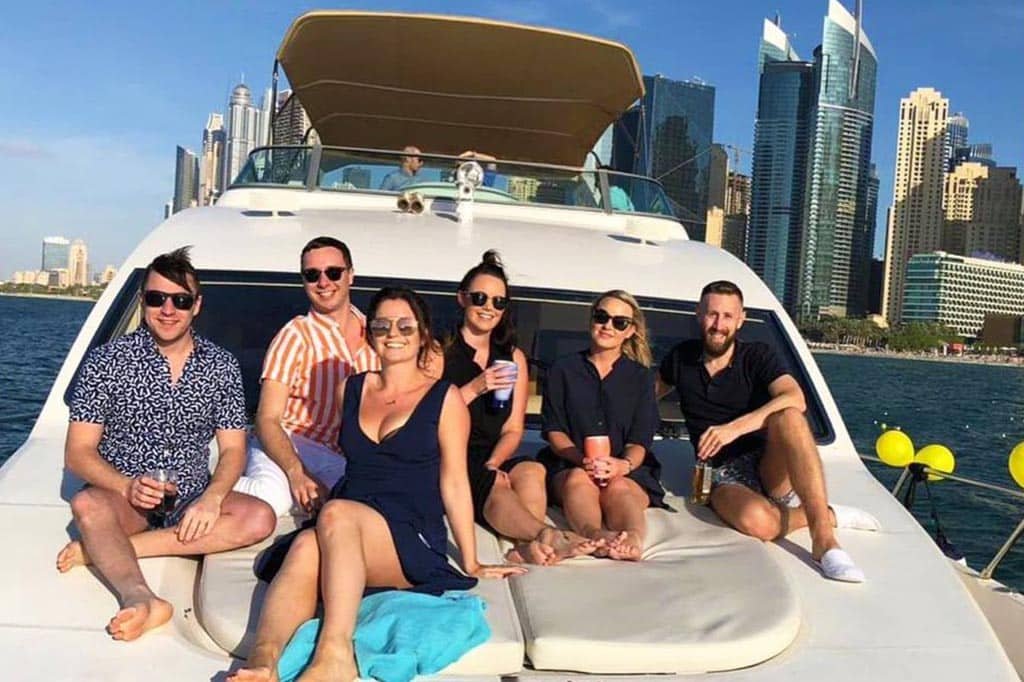 2. Create a Guest List
Work with the bride to create a guest list that includes her closest friends and family members. Keep in mind the capacity of the yacht; you want it to be comfortable for everyone on board.
3. Set a Budget
Determine a budget that works for everyone attending the party. This should cover the yacht rental, food, drinks, decorations, and any other activities or entertainment you plan to include.
4. Choose the Right Yacht
Selecting the right yacht is a critical step in hosting an unforgettable bachelorette party. Consider factors like the size of the yacht, amenities, and location. Yacht charters often offer various packages, so choose one that aligns with your budget and preferences.
5. Plan Activities
To keep the party lively, plan activities that cater to the bride's interests. You could have a themed costume party, hire a DJ, or arrange for a mixology class on board. Water activities like snorkeling, paddleboarding, or even a floating dance floor can add extra excitement.
6. Decorate the Yacht
Personalize the yacht to make it feel like a celebration. Decorate with banners, balloons, and streamers that match the bride's chosen theme or wedding colors. You can also add a personal touch with framed photos of the bride and groom.
7. Catering and Drinks
Coordinate catering with the yacht rental company or hire a private chef. Opt for a menu that includes the bride's favorite dishes and some delectable treats. Don't forget to stock the bar with her preferred drinks and perhaps create a signature cocktail in her honor.
8. Entertainment
Whether it's a live band, a DJ, or a carefully curated playlist, make sure you have music that sets the mood for the party. Consider the bride's musical tastes when planning the entertainment.
9. Games and Prizes
Organize fun bachelorette party games like "Bride Trivia" or "Truth or Dare." Prepare small prizes for winners, like mini spa kits or personalized keepsakes.
10. Safety First
Ensure the safety of everyone on board. Make sure there are enough life jackets, and inform your guests about safety procedures. If alcohol is involved, arrange for designated drivers or transportation options after the party.
11. Capture the Moments
Hire a photographer or designate a friend to be the official party photographer. These moments are precious, and you'll want to have high-quality photos to look back on.
12. Party Favors
Send guests home with memorable party favors, such as customized tote bags, sunglasses, or beach towels, to remember the fantastic day.
Conclusion
Hosting the best bachelorette party ever on a yacht requires careful planning and attention to detail, but the memories you'll create will be worth the effort. By following these steps and tailoring them to the bride's preferences, you can ensure she has an unforgettable pre-wedding celebration surrounded by her closest friends and family, all while cruising on the beautiful waters. It's a once-in-a-lifetime experience that she'll treasure forever.