Watersports is Directly Linked to Mental and Physical Health
When discussing watersports and the risks involved, it's important to consider how different life would be if you didn't participate in the sport. Although you are putting your body under more extreme conditions, the consequences of not exercising may have a negative impact on your lifespan. Consider boxers: the more rounds they push themselves through, the more likely they are to get hurt. They are, however, more likely to bounce back than someone who trips and falls and does not exercise because their lifestyle tends to follow a more strict diet and exercise plan.
Use Proper Gear and Outfit
The first step is deciding what to wear. A swimsuit is obvious, but there are a few things to keep in mind. While you may want to flaunt your summer body, opting for more coverage will help to keep you safe. Keep in mind that you will be wearing a life jacket, so choose a swimsuit that is supportive and comfortable under it. Wakesurfers who are new to the sport should consider wearing a wetsuit or rashguard. You'll probably spend more time in the water as a beginner, which can get chilly depending on where you are. More coverage also safeguards you against any potential falls.
Watersports enthusiasts, like anyone else, will learn the importance of stretching, which will lead to fewer injuries. Surfers, for example, will stretch to target their core and upper body. When done on a regular basis, the surfer will be able to surf for longer periods of time without becoming injured.
We all do certain movements on a daily basis, but if you avoid exercising or engaging in strenuous activities when you do, you can feel the burn and become injured. Extreme sports require you to use your muscles in unusual ways, working muscles that you would not work on a daily basis. Because this happens on a regular basis, a one-time task like moving the fridge freezer will be one of the easiest things you've ever done.
There are more water sports options in Dubai than you could possibly imagine. Including:
Jet Skiing | Wakesurfing | Parasailing | Banana Boat Ride | Scuba-Diving  | Bumper Ride | Wakeboarding | Kayaking | Speed Boat Ride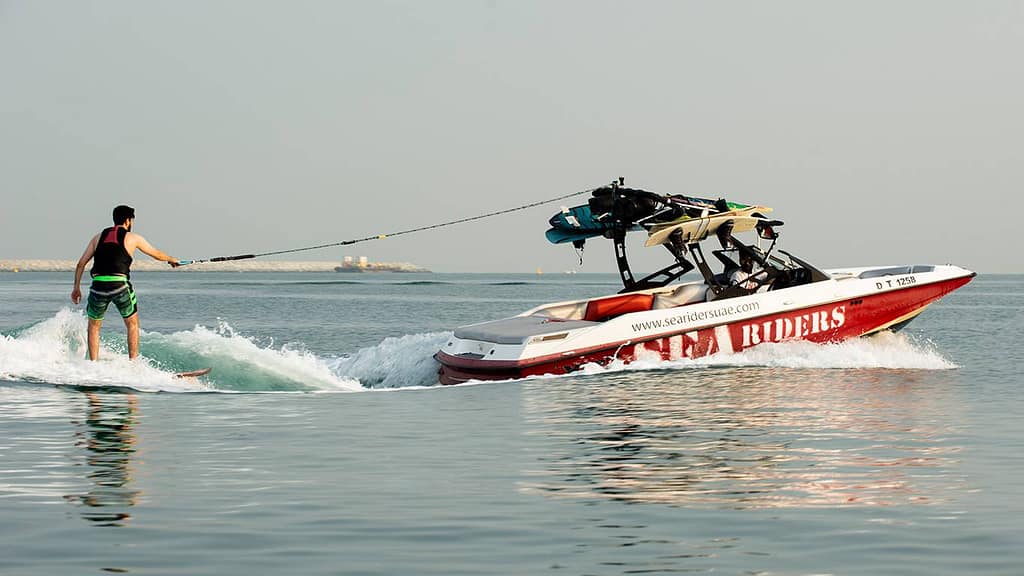 Watersports are frequently the golden ticket if you have a weight goal, whether it is to bulk up or lose weight. Compared to a treadmill run, exercising with watersports will be a lot more fun and worthwhile.
Watersports participants often experience a reduction in fear and tend to be calmer in everyday life. This may not be the case for those just starting out. It is, however, very easy to overcome and challenge your fight or flight response using various coping mechanisms such as meditation.
General Health Benefits of Watersports
Reduces Anxiety
Improves Mood
Builds resilience
Reduces Stress
Boosts self esteem
Weight Loss
Mental wellbeing